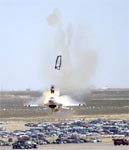 I squeezed my checks together in vain, but the herculean fart brewing in my colon could not be held in. It exploded from my anus as the plane neared the ground, propelling me up and out of the cockpit on a geiser of putrid fumes.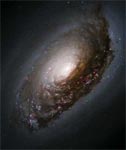 A halo of my previously impacted fecal matter exploded from my butt like a scatalogical Big Bang, pelting all the other Coach passengers like a chocolate shotgun blast.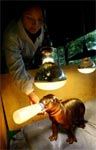 I really need to cut down on all the raw, milk-fed baby hippo meat from Indonesia that I've been eating lately!