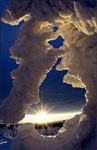 God I hate being an tropical endangered species in China. First, they put us in a zoo in frigid MONGOLIA! Then, they dye our fur for the amusement of the goddamn masses....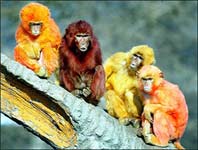 Yeah, come a little closer M*therF*cker. I've got a fistful of poo with your name on it, you monkie-dying f*cktard.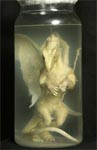 Of course, the "preservation" methods practiced on other species leave a lot to be desired, so I guess I should just count my monkie-blessings.