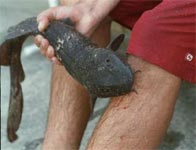 We've got some funny
outtakes for you on
this week's episode of
America's Funniest Superglue

Here's a guy who didn't know his fishing buddy had brought a tube of superglue along in his tackle box.

Ha ha ha. The assault charges are still pending!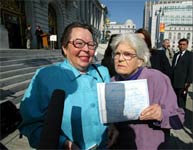 And here's two unsuspecting young ladies that didn't know we put superglue on their shoulders before we asked them to read this paper.

It says,
"Smile! You're on
America's Funniest Superglue

Ah, how we laughed!
Well, some of us did, anyway.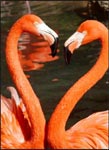 Our next stop was the zoo where we surpised these two lovebirds.

I laughed so hard there I had to put my hand on my mouth so the staff wouldn't see me laughing. That's when I realized I had superglue on my hand...
Gt ths stf grf! Elp!