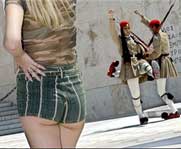 It is a week of celebration in Greece this week.On Monday, the new Army Uniforms were revealed. Although the men are required to wear skirts, they are very enthusiastic about the new women's uniforms.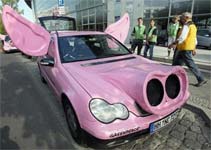 The Greek Army also revealed their new Agri-Army Tank. It runs on garbage and is especially camouflaged to be concealed in agricultural areas.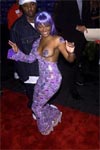 Finally, the grape crop is ripe, signaling the beginning of the winemaking season. Here Miss Grape 2003 celebrates just how ripe her grapes are.