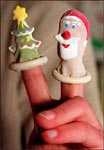 So I was at the mall, waiting to tell Santa what I wanted for Christmas, and all of a sudden he just got up and walked away!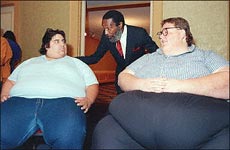 So I went, nuh-unh, I'm not standing in line for nothing. So I followed him into another room, and there were a whole bunch of Santas just sitting around! And they all let me sit in their laps and tell them my Christmas wishes. They all said I was a good girl this year and I'd get all my presents!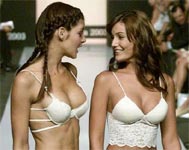 You won't believe how much money they gave me! You gotta try it!