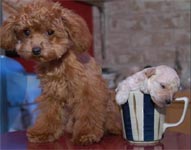 Welcome to the first annual Furries Convention and Fancy-Dress Ball! This cute fella has "crossed-over" even further by bringing a handicapped date!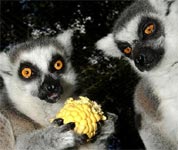 It is well known among furries that the drug of choice for a great barking and mewling "rave" is golden PCP-marinated tofu. The amber eyes are a clear giveaway that this lovely couple are stoned out of their tree!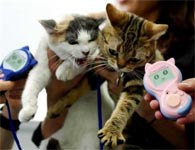 Of course, sometimes the hi-jinx go too far! These "kittie folk" have combined mega-doses of catnip as well and, teased with these pet toys, are hissing and screeching "We want a litter!!!"