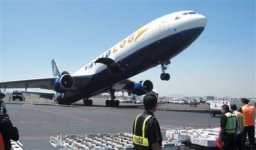 Believe it or not, I used to be soooo incredibly fat. Here's a photo of me boarding the rear of the plane on my trip to Hawai.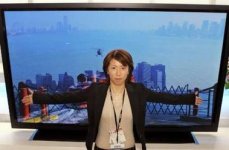 Seriously, my left ass-check alone was, like, THIS wide.

But I finally found a diet plan that works! The Gumby System!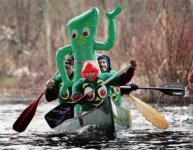 Yes, it's amazing how many calories you'll burn rowing a lead canoe while wearing fake breasts with big red nipples and being anally violated by a giant inflatable Gumby the entire time!

ROWS BITCHES!