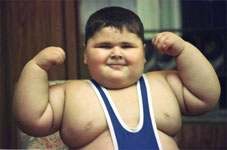 Little Jakov is filled with pride. His new boy-bra just arrived. Unfortunately, it came from a factory in Chechnya where the workers are sabotaging the machinery. Little Jakov becomes very sad after this picture is taken.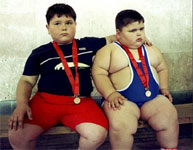 Ilyich, Little Jakov's second cousin, twice removed, comforts his forlorn relative. He is overheard to say, "Keep up the good work and a Wonderbra endorsement isn't far away."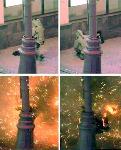 Little Jakov, despondent, will not be comforted.