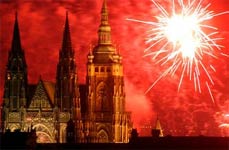 In a flash if divine bling-bling, God appeared before a packed church audience last week and proclaimed his presence in the modern world.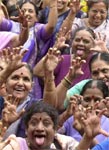 Throngs of followers flocked to the scene, where the Lord God commanded them all to "THROW THEY HANDS IN THA AIR, AND WAVE 'EM 'ROUND LIKE THEY JUST DON'T CARE!"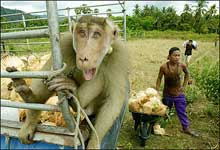 Also, God decreed that "for the record, 'spanking your monkie' is a perfectly normal activity for teenage boys."

However, this liberating mandate was misunderstood by some non-American people, much to the misfortune of primates everywhere.