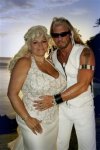 Lil was so happy to be rescued that he/she/it promptly transformed into a small cuddly critter and leapt into my arms. At least, I think that was what he/she/it was trying to do. A huge fembot stepped between us and Lil disappered into her ample Cleavage of Holding. Before I could reach in after to save my partner guyP stepped out of the shadows!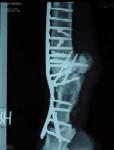 ''Long time no see Agent Kumi.'' He said with a smirk, eyeing the metal brace on my left leg. ''Looks like the spy business hasn't been very good to you.''
''Wish I could say the same about you,'' I retorted, ''although despite your good looks it's pretty clear you haven't given up the whole evil mastermind gig.''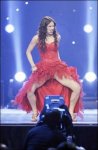 GuyP blinked, then laughed.
''Kumi, Kumi, you've got me all wrong - I left the secret agent game behind. Now I'm running a smut empire, curtesy of my loyal fembot army.