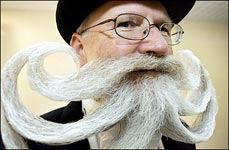 Princess Leia's a good friend of mine, yessirree. She's a great gal, except when she's on the rag. Then she's a complete wreck.

She becomes completely bizarre, like the time she dressed up her dog like some flying hobo professor thing. Crazy. And she can't stay focussed either.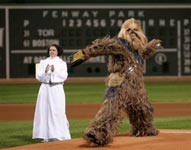 Leia: "O.B., you're my only hope!"

Chewbacca: "Leia, you're the 3rd base coach! Get the hell off the mound!"