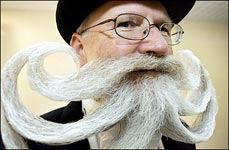 It's been what two weeks and look at how well "SemenSpray -- The Hairspray for men, by men" is working. My beard has not moved an inch even in the high hurricane winds down here on the Gulf.

Not only is "SemenSpray" a great hair fixer, but it can be used as a wonderful taxidermy tool. Look at how natural Fi-Fee looks...so lifelike and that wet dog smell is so real!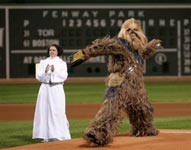 But! Did you know that "SemenSpray" can also be used as an animal control spray? My daughter tracked and captured a BigFoot in the NorthWesten woods. One quick blast with "SemenSpray" and that hairly little booger was frozen stiff.

So remember, for all of your hair needs:

"SemenSpray -- For Men, By Men"