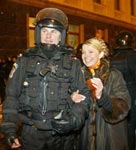 Last week's Saturday Night Live was hilarious. It was hosted by Katie Couric, who was surprisingly open and funny in the bizarre skits.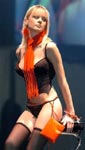 And who knew she had such a hot bod under those plain pantsuits?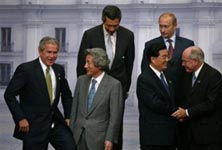 The musical guest was POTUS and the Foreign Diplomats,which didn't go so well. Their lipsync track miscued, so the band spontaneously paired off and the frontman started to dance. "I didn't know what to do, so I thought I'd do a hoedown," he said.