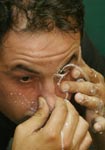 [snort]

"Raul, amigo, I just had a brilliant idea."

[SNORT]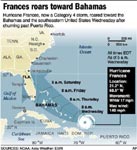 "We make a hurricane out of pure Colombian, and blow it across the Carribean! The coastguard can do nothing!"

"You crazy gringo... Let's do it."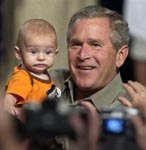 Unfortunately, word leaks out, and a crowd waits impatiently on the beach.

"Get ready to snort, kid, this is gonna be great, just like the 80s!"