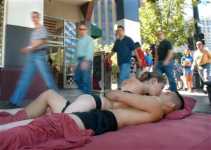 The new woman and I were making out like nobody's business. It was hot, it felt so good to be able to look at my girlfriend again without flinching.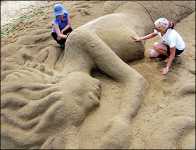 Then all of a sudden she looks over my shoulder with this funny expression in her eyes, then BAM she turns into stone right in my arms.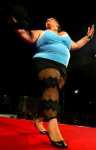 I looked behind me, and there was my Ex, in a fiery rage, a mass of snakes twirling around her head and hissing.

NOOOOOO!!!