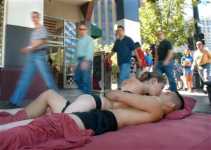 Sandy was my first true love. Sadly, it just couldn't last forever. She had multiple personalities who didn't like me, and were constantly coming through to yell at me during sex. It was like making love in front of a hostile crowd.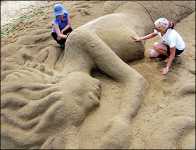 Once, when I tried to playfully bury her in the sand at the beach, she accused me of trying to freeze her in carbonite, then tried to strangle me with a towel, screaming that my Rancor had been killed and that she was a slave-girl no longer. I was kinda confused.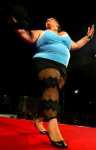 Still, she was really nice most of the time and eventually got over her insanity, but I was forced to dump her when she started to get a little chunky.