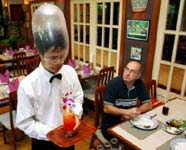 Marijuana is a great thing! Not only is it an awesome appetite stimulant, but when you are high you just donít give a f*ck what you wear or what you look like. Example: This guy who looks like he is wearing a huge condom on his head.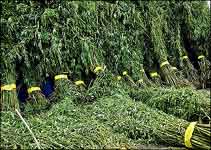 Tons of bushels of "medicinal" marijuana are being prepared to send to people throughout the world who praise it's many uses.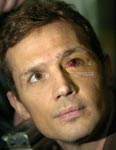 Take this guy for example. He swears that weed works in improving his prostate cancer. However, he managed to poke the hell out of his eye with the damn bong! Oh well, weed helps with eye problems too! It's the new wonder drug!!