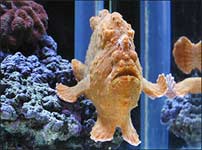 "PLLLEEEEEAASSSSEEE?!?! What if I give you a tasty frogfish?"

"Forget it."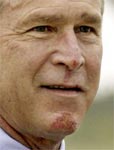 "COME ON!!!! I'm the leader of the free world damnit!"

"I don't care who you are, the answer is no."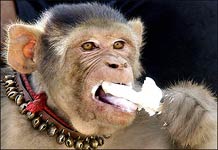 "I'LL SEND YOU TO GUANTANEMO, YOU GREEDY BASTARD!"

"F*ck you, nancy-boy. I'm NOT giving you a lick of this ice cream bar! Now BACK OFF, or I'll have my PETA minions do terrible things to Karl Rove. I'M AN ENDANGERED SPECIES, BITCH!"