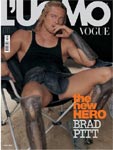 The makers of "Troy" made some last minutes changes to the film to 'modernize' it. In an effort to pander to the gay community, Achilles now spends much of the film looking pensive and flashing the 'Trojan Horse' under his skirt.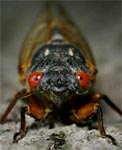 In order to please the sci-fi lovers, the Greeks will now have to fight "Bug-Ra," a giant cicada with radioactive breath and a super-sonic scream. Odysious must transform into into the 50ft tall "SupraGreek," to defeat the monster.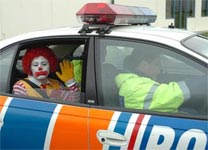 Sadly, I was unavailible to attend the premier of this exciting film. Apparently, the authorities frown upon grown men who hang around middle schools in clown outfits for no legitimate reason.