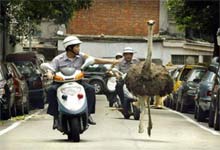 Something was totally bonkers in the 'burg. Everywhere I looked, mutations! Now I began to get it - that "Big Bird" I'd been warned about was no kiddie mascot! In fact, the donut patrol seemed to be taking orders from it!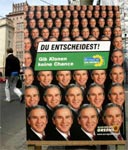 On every street corner were posters of a Smirking Chimp, cloned to gazillions! The voters seemed to need slogans in Deutsch!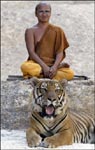 Ahmed the goat dude had sent me to his guru, Swami Gachamunni. "Obviously you're good with pussies," I yanked his chain - "but what can you tell me about missing pups?"