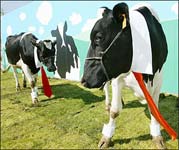 I am Salvador Dali, surrealist painter!

I'm painting some cows wearing ties. Because they're at work! Get it?

I am SUCH A genius!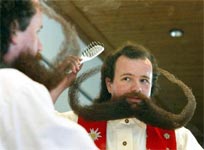 My personal life is also surreal. I live in a crazy house. I do zany things. I grow an enormous mustach.

It makes a great impression on the art critics.

Wankers.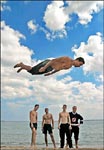 And here's a painting I just sold... "the intransigence of metamorphisation".

Yes, yes, it's bullcrap, but it's $500,000 worth of bullcrap.