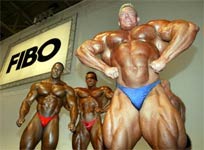 This guy might have big muscles, but he's lacking in other areas.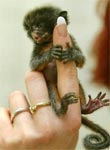 His "fuzzy monkey," for instance, is slightly smaller than an average finger.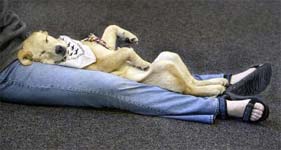 Personally, I'm short, hairy and kinda ugly. However, I always find myself snuggled up real close to some chic's nether regions because I'm hung like a Saint Bernard.