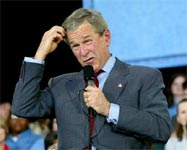 "Well, I...Uh....have idears about terrerism. Ayeh have a full proof plan to keep wimen from transportin bombs and other terrerist tools to Amerika."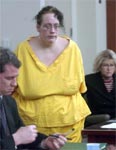 "Ya see, wimen wears to many clothes...look at this girl heer. She could be hidin bowlin balls or bombs or anythin under that outfit."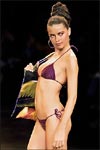 "If Amerika woud jus embrace myh plan, I woud require amerikan wimen to wear the bushka...it's kinda like that burka thing thim goddless moslems wimen wear, but the opposit."