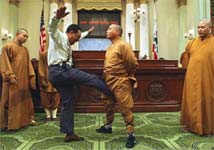 "Faces of Death, Part IV"

Representative Herb Wesson greets South Korean President Park with a misguided attempt to illustrate diplomatic balance. Moments later, Park's posse dismember Wesson.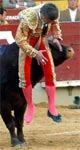 Ivan Garcia's erect penis would not fit inside his traje de luces. He sat on a resting bull head to adjust, it awoke and Garcia was slain by picadors trying to subdue the bull.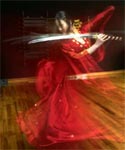 The unfortunate Haedong Gumdo master Youn Ja-kyung visited New Orleans and, due to language difficulties entered a Beheading Gumbo competition. She is pictured here moments before her ultimate stroke.