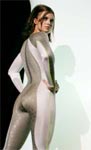 BWHAHAHAH! The lies rolled of my tongue as slick as water off the taunt ass of a woman in a new Speedo prototype swimsuit.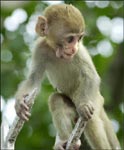 My primate of a boss fell for every word as I moaned about my explosive diarrhea, brain fever, infected hemorrhoids, and nose bleeds. AND SO I GOT THE DAY OFF TODAY!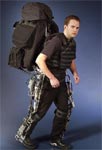 Packing water, diapers, beef jerky, and porno mags for the slow times, I made a base camp in front of my computer at home in preparation for the marathon of meta-captions and come-on's to Lauren (thinly disguised as cheesy comments) that would be flowing today!