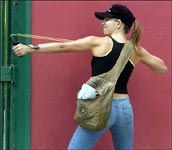 Disguised as a really, really fine chick, guyPaulo completes the first step of his evil plan and assassinates Mort as he rides down the crowded Dallas street.

Launching a shrimp from a sligshot into Mort's gapping mouth sets off the Image Gorilla's famed allegry of shellfish. 24 hours later, he is dead. Explosive diarrhea is blamed.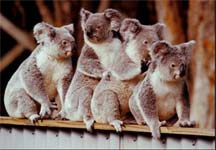 With his competition out of the way, guyPaulo reverse engineers MEP and creates "Most Sent Pictures," a site where "caption-koalas" create funny stories to match random photos.

...exerpts from
"Explosive Diarrhea: guyPaulo Exposed"...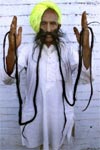 Sadly, no one comes to guy's site, and he is left a pennyless hermit. guy was forced to join the carnival as "Extremely Long Nose-hair Man," and accidentally dies at the age of 37 of a self-inflicted sword wound recieved during a bizarre Islamic ritual.