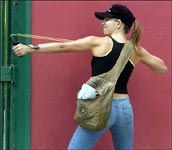 Folks, I called you to the Oval Office to see my reelection campaign ideas.

[ 1 ] Gays are like vandals, damaging the Institution of Marriage.
Now, see this slide? A scary dyke vandalising windows!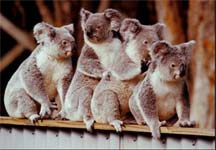 [ 2 ] Environment? Basically it don't matter. If a species goes extinct here, we can replace it with a cuter species from somewhere else.

And here's a slide with cute bears from Australia! Ain't that good? I been training to use Powerpoint over the last 3 weeks, ya know.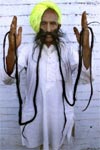 [ 3 ] WE CAUGHT BIN LADEN! This event will win the election for us.

But for God's sake, don't say we've been tracking him for a year!