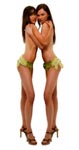 These girls posed to generate publicity for People for the Ethical Treatment of Animals, or PETA.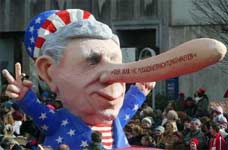 In response, Animals for the Unethical Treatment of People, or AUTP, held a parade, telling their supporters to stop believing the lies. They proclaimed, "Remember Spot Bush, who died in captivity!"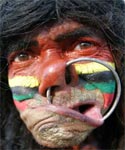 AUTP is calling on all animals to rise up against their masters and to inflict pain and humiliation upon them.