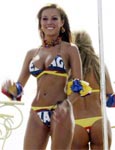 3rd Life (today)

REINCARNATED AS A LYCRA BIKINI IN A COLUMBIAN CARNIVAL!!!!! YESSSSSSSS!!! THANK YOU GOD!!!! NIRVANA AT LAST!!!!!!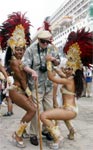 2nd Life (last year)

This is better! I grew up during the depression and WWII in this life, but my last year was filled with cheap Brazilian hookers! My karma is going up, as I tipped those hookers heavily.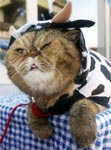 1st Life (100 years ago)

Uhhh, this life sucks! Still, if I do good deeds and refrain from scratching out my owner's eyes, my karma will improve.