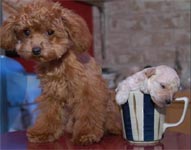 At long last, a fundamental problem in acutemathtics has been solved. "One small dog is equivalent to a a pint of puppy," now claim mammal experts.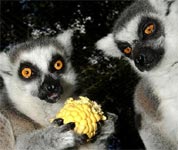 This new breed of scientific explorer seems comfortable in his ironic occupation. Smug in demeanor, two lemur scientists discuss the complicated problems of inter-mammal attractiveness conversion over a yellow chew-toy.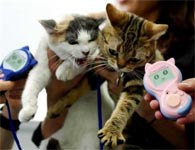 "Luckily, the science has made great strides in late years," says one, "like medical tricorders complete with CAT scans. Thank God they were available in pastel."