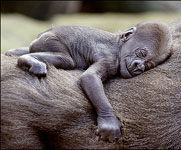 Overcome by excessive heat and boredom, G.W Bush rests on Karl Rove's back. Apparently, it was a long and exhausting day at the White House.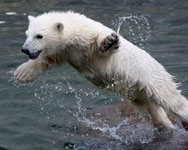 In a zoo in Canada, Joliet the polar bear decides to test out his best fish impersonation. Staff at the zoo claim that the Prozac in Joliet's diet has helped to spark her up.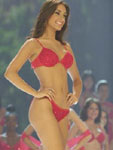 Miss Colombia models her $1,000,000 makeover paid for with funds from smuggled cocaine. As you can see, she could use breast implants.