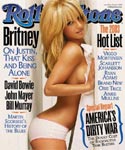 George Lucas just decided to release new enhanced versions of the Star Wars saga.

Carrie Fisher will be replaced by the younger hotter Britney, seen here in the new version of the Death Star garbage compressor scene.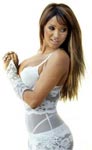 Natalie Portman will be digitally enchanced from a perky B-list actress to a voluptous D-class Star
Destroyer.

And no more frumpy gowns and creepy elaborate hairdos!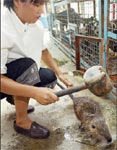 The budget has been blown way over all proportion in pre-production, so be prepared for a more frugal look in Star Wars episode III.

We will, however, get a rare glimpse into Chewbaccas childhood.