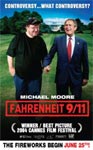 Prez Bush and I used to be great friends. We'd skip through the White House garden, hand in hand, and have a great time.

Sadly, the friendship ended when he accused me of eating his ham sandwich and I accused him of being a war-mongoring, oil-thirsty tryant.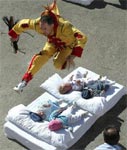 Soon, all kinds of attempts were made to assassinate me. First, a strange, flat vehicle driven by four tiny midget killers tried to run me down as I was donning my Ronald McDonald suit. I was barely able to leep to safety.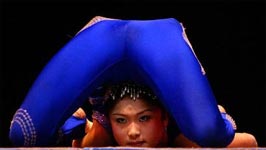 Then, a seemingly wonderful night of cunnilingus went terribly wrong when my date began shooting tiny, poison-laced BB pellets from her snatch. The republican sucubus managed to catch me with one stray pellet in the butt, but survived.

I f*cking hate GWB.