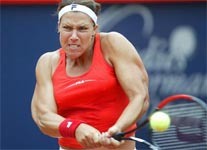 Fed up with the comments that she was nothing but a nice piece of T&A, Anna Kornikova spent the last few months really beefing up on her tennis game and taking injections of horse testosterone.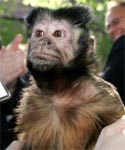 While I was slightly depressed, my monkie held a press conference to announce his gratitude to Mrs. Kornikova. I'll admit, I probably DID spank him a little too much after that Enrique Iglesias video with Anna, but who can blame me? She was hot!!!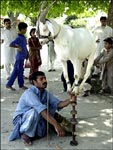 Sadly for my much-abused monkie, his nightly beatings only slowed down for a brief period. Even without Anna's tight pants and short skirts to stimulate me, I'm still as horny as a long-d*cked goat pole-vaulting into a pile of blond babes on his schlong!