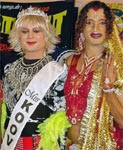 When I was invited to judge a beauty contest, I got really excited. Not being very scrupulous, I approached one particularly hot blonde contestant and offered to give her the crown in exchange for a little game of "hide the one-eyed flesh-weasel in the fishy beige cave."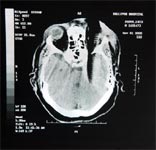 However, when she pulled up her evening gown to reveal that SHE had the fleshy-weasel who wanted to explore my "brown tunnel of manly delight," I ran from the room screaming and stabbed myself in a futile effort to block out the images of her "little secret."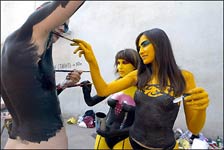 After getting over the shock, I settled down a bit and had a change of heart. Now I enjoy things like shaving my armpits, a good black-seaweed body wrap to exfoliate, and "spelunking in the mystic caves of Manzass" if you get my drift.