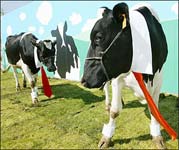 Scientists are pushing the boundaries of reflection optics. This "posterization" mirror reflects things in cartoonish color blobs. Unfortunately, it also reverses images.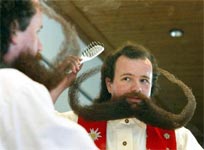 The "self-delusion" mirror allows completely ridiculous people to see themselves as, in this gentleman's words, "quite dashing, really!"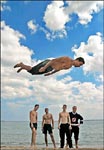 On the forefront of this movement is the "mirror of truth", which shows the viewer how others see them. This young man has just realized that his friends all see him as a flipping a**hole.