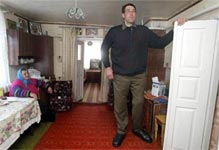 See, we get that geek to prove he can fit into that teeny closet, then we lock it up and grab all the old lady's blintzes!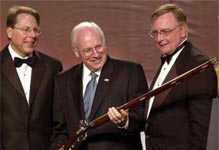 Better yet, we tell "Mr. Big" there that he's holding an Iraqi mujahadeen peace pipe, and offer to light up the fancy end while he takes a "good faith" puff!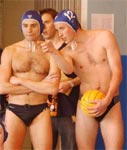 Even quicker, though, we slap that silly ball down and send that horny dude running around looking for a towel!