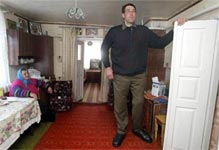 Well, gosh! I think any good son would be glad to stay at home for his poor mom! I helped with her interior decor - even crocheted that table cloth!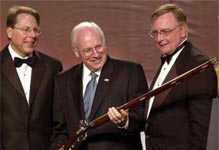 Men, this weapon makes reminds me of a powerful, big dick! Let's go liberate some oilfields and rig some voting machines!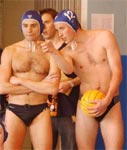 See, Charles, that's Vice President Cheney! God, I have to cover up - he's so adorably butch!