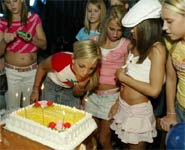 Chaz was a troubled man, a weak man, a recovering pedophile. Attending his niece's 13th birthday party was a huge mistake.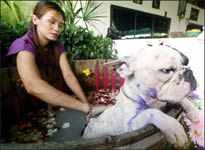 He hired a "massage therapist" to come over and "massage his bulldog". But she was too old and she only made it turn blue...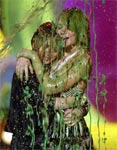 That night, he sat in the front row of the Mary-Kate and Ashley Variety Hour. Fondling himself discreetly, the inevitable happened. He completely lost all control...and realized that he needed to cut back on the spinach in his diet.