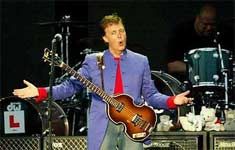 Uh oh! Looks like I'm going going to play the guitar! I sure hope I know how to play the guitar! I mean, I did pick up this guitar, and all, with probable intent to play it, or something... It would be trouble if I didn't know how to play the guitar, that's for sure!!!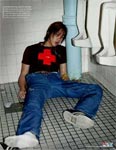 Uh oh! I fell down... against this bathroom wall, possibly because of excessive alcohol consumption... What a drag! This floor smells like urine, which is understandable, considering the location for my untimely loss of equilibrium.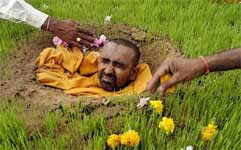 Uh oh! Someone buried me up to my neck in the dirt! Help, somebody! Get me out of this dirt! I'm buried in it! Up to my neck!