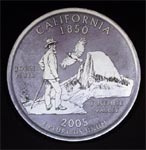 Revenues were down, and I knew that Mort was worried. Without 2 quarters to rub together, Mostemailed was doomed. I just couldn't go back to playing Solitare on my computer at work.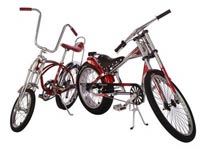 It was risky, but I had to try something to get the hit count up for MEP. Ignoring the stomach cramps I was suffering, I hopped on my hotrod bike at took off to the World Figure Skating Championships in Dortmund, Germany....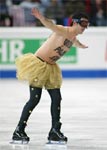 Announcer :
"..That's odd. Apparently a deranged man has leaped out on the ice with 'Mostemailed.com' on his chest, and what appears to be a halo of yellow diarrhea exploding from his behind."

"We give him a 10."