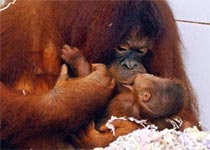 Please, momma! Can't you just drop me off at school without all the kisses and hugs!? It's so embarrassing, and all the other monkies make fun of me!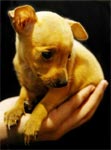 Little guyPaulo, you don't even want those mean kids as friends. What ever happened to your little friend yoyology, the chihuahua?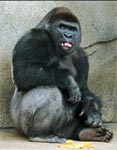 Aw, momma, I told you. One of those mean kids, Mort, ripped off his ears. Now he just goes to the library every day.