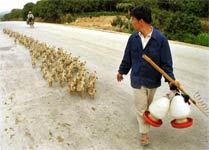 -
-
"It wasn't so bad when that old witch had ducks come out of my ass...now the problem is they want to go back home."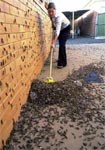 Life Among The Cursed:
-
"I thought, hmmm, plague of locusts, not so bad, I'm not a farmer or anything, but GOD the clean up is a bear."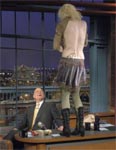 -
-
"Tonight's Top Ten List: Dave Is Cursed and Here's Why. Number 10, I Secretly Like Seeing Courtney Love Naked. Number 9, I'd Hit It..."