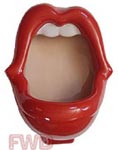 "OMG!!!! WTF is this weird red growth under my bottom lip! OUCH!!!"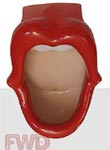 "Oh Sh*t!! There's a recangle-shaped red thing over my top lip too! ARRGGG! GOD IT BURNS LIKE FIRE! What's going on here?!?!"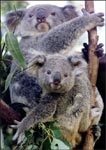 The koalas cackled with sadisitc glee. Their genetically engineered, fast-spreading retrovirus, "Herpes Maximus" would soon rid all of Australia of those pesky humans, leaving them Supreme Overlords over their arch enemies: the kangaroos.

Of course, "Pouch Fever" would soon take care of those hyperactive bastards too.

BWAHAHAHAHAHAHAHAHAHAHAHAHAHAHAHAHAHAHAHAHAHAHAHAHAHA!