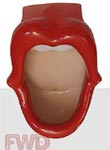 As I slipped in the bathroom and cracked my head on the mouth-shaped urinal, my life flashed before my eyes.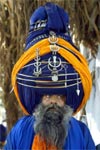 I remembered my father, before he left to climb Mt. Shivabadashu with the other Sihk Priests. "Watch your mother for me son," was all he said. "I can't believe you don't trust mom!" I cried.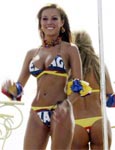 I also remembered how my mom started dressing after dad's departure, and how she used to play "Twister" in her bedroom with all those guys.

Trust a mouth-shaped urinal to dredge up bad memories.