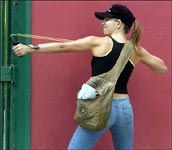 Today, hunting season officially began in Australia. Meghan Turner, 20, of Melbourne takes careful aim with her trusty Calvin2000 near a coffee shop in Fitzroy.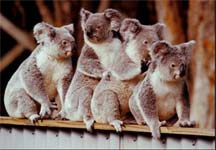 Even the wildlife is getting in on the action this year. The Killer Koalas, a gang out of Sydney, have reportedly planned to take over 10 a day, double the legal limit.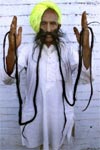 Authorities say, however, that this year's guru hunting season will be a rough one, given poor weather and a shortage of New Age trendsters who aren't on the Atkin's Diet.