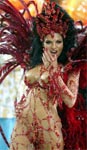 The wonders of the female gender always intrigued me. As a dog, I was supposed to hump everything in sight, but deep down I knew I was different that the other dogs.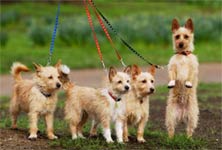 I took a few classes on sex at the park, but didn't learn anything.

Right Dog (teacher): "See class? You hop up on her back, like this, and thrust your pink thing in and out."

Left Dog (me): "Hmmmmmm...I just don't know....."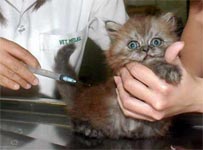 Finally I figured out what I was, and after a series of hormone injections, I'm now a trans-species cat-dog! AND I'M FABULOUS!!!