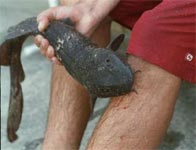 The trouble started in their Malibu estate years ago, when the couple would angrily send ravenous sharks to each other when they had a fight.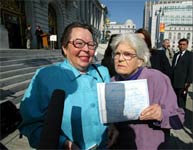 Here they are, after years of fighting, posing with their divorce decree for one final photo. Her overspending on clothes and his decision to have a sex change finally led to this, the most dramatic break-up of the century.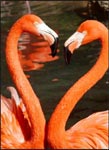 Lovers everywhere shudder and hold on tight as the dream dies:

BARBIE AND KEN ARE NO MORE!!!!!