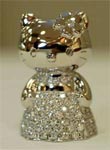 In a surprising policy change yesterday, Satan announced the creation of Circle 2 1/2, for those who worshipped false idols,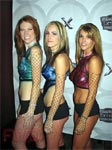 coveted their neighbor's wives, and/or made bad comedy movies. Sufferers will be made to wear painful nipple jewelry while enduring public humiliation.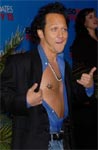 The jewelry, gaining public recognition via eternally condemned Janet Jackson and Rob Schneider, are already becoming a hip fashion trend.