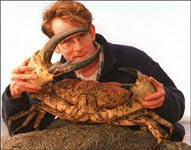 With yesterday's interview cancelled by the weather, Lauren did not get the coveted "Crab Wrestler" position she had been angling for.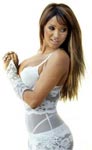 Using the same clothes from the first interview, she went on the get a job in this year's Lingerie Bowl, and was poised to do quite well for a former caption monkie.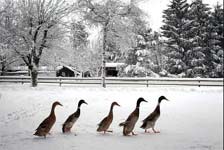 Sadly, when it was revealed that she, like all other supposed females on the web, was actually a sexually confused 13 year-old boy, she lost the job. However, she was able to devote more time to her duck-herding operation in northern Wisconsin.